Thank you to all who came out to the Beverly Hills Art show: Affaire at the Gardens this past weekend. I had the pleasure of meeting some very cool and talented people. The Show had some very talented artists and it was an honor to be amongst them. I also got to work on my "Murderer" piece at the show and in turn attendees got to see a little bit of how I work.
Here we have the initial drawing of the Murderer. It was done in black ink and splattered with Red sparkle nail polish... dont ask.
this is the sculpture, which I was working on at the show, in progress...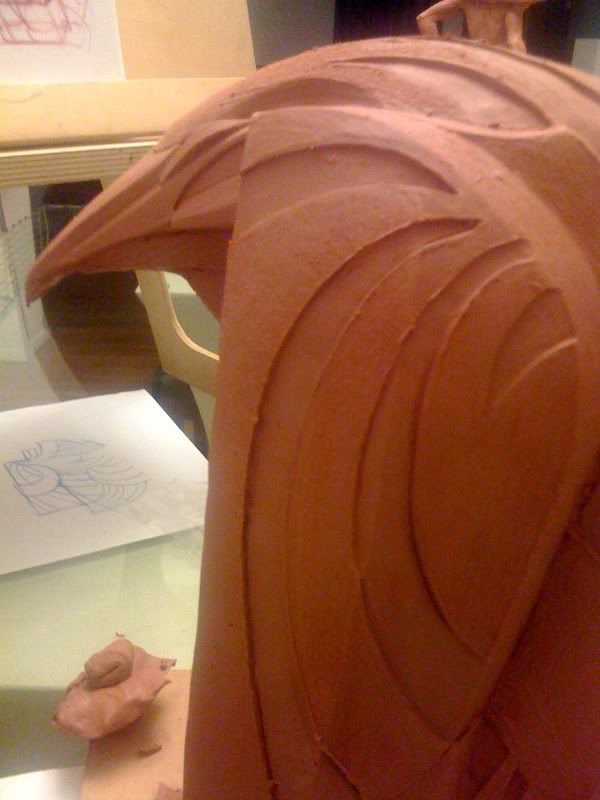 I will be working this sculpt over the next couple of weeks and am hoping to have this bird up and flying by the end of November.
Once again, thank you all for coming out this weekend. I will be applying to the Woodland Hills Rotary Art Fair and to the La Quinta Art Festival by the end of the Month. If I'm accepted expect to see new works at the show. cheers!
-Red Rooster